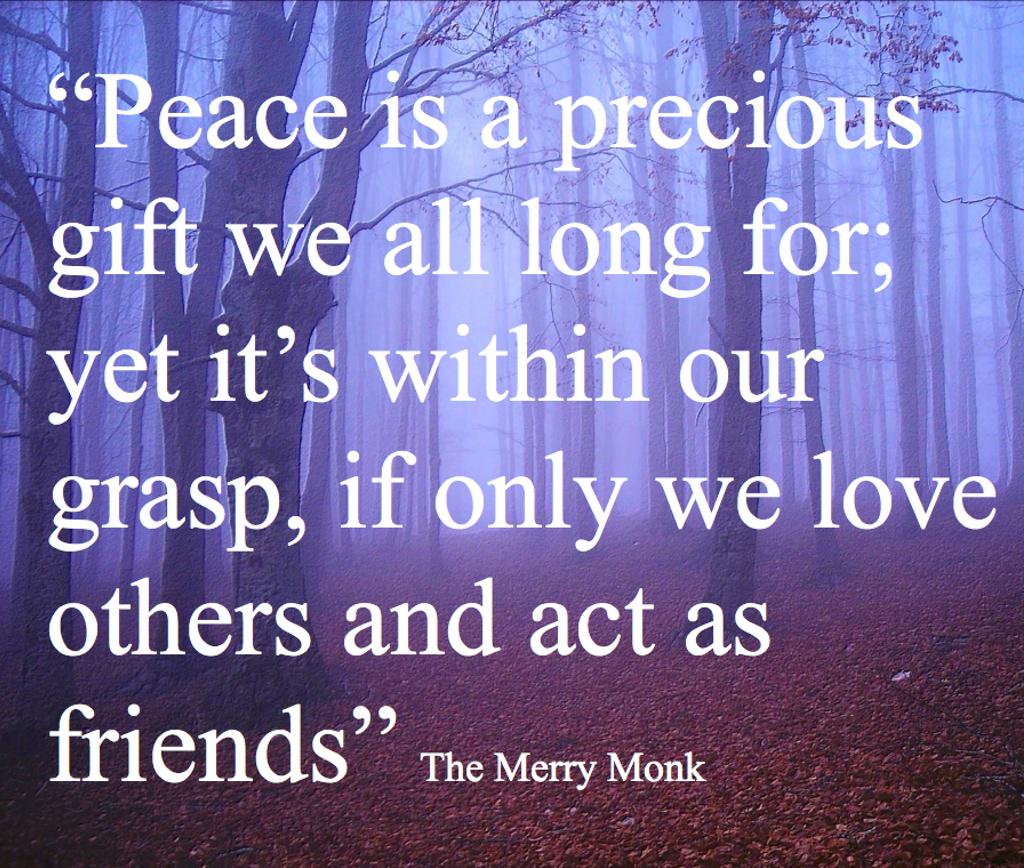 I agree with the Merry Monk. Peace is a precious gift that we long for even though it's already within reach.
The difficulty is that loving others is too often blocked by our selfishness, greed, and political self interest. Friends do not allow friends to die of hunger or live in impoverished squalor.
Peace cannot be achieved without a solid foundation of justice. And there can be no justice while we allow 25,000 of our human family to die daily from lack of proper nutrition.
Peace is, indeed, within our grasp. Ending hunger in our lifetime is the first step toward making it happen.