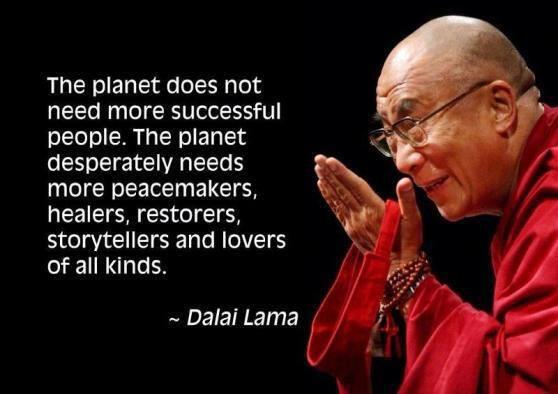 Success, at least to me, is like gun control. Success simply means you hit your target. You accomplish what you're aiming to do.
And like gun control, success says nothing about aiming at the correct target. What is needed, desperately needed, according to the Dalai Lama, is better target acquisition. The world needs folks who want to have lives of true significance. That means people who choose to aim at the right target.
The Dali Lama's list is a damned good place to start.