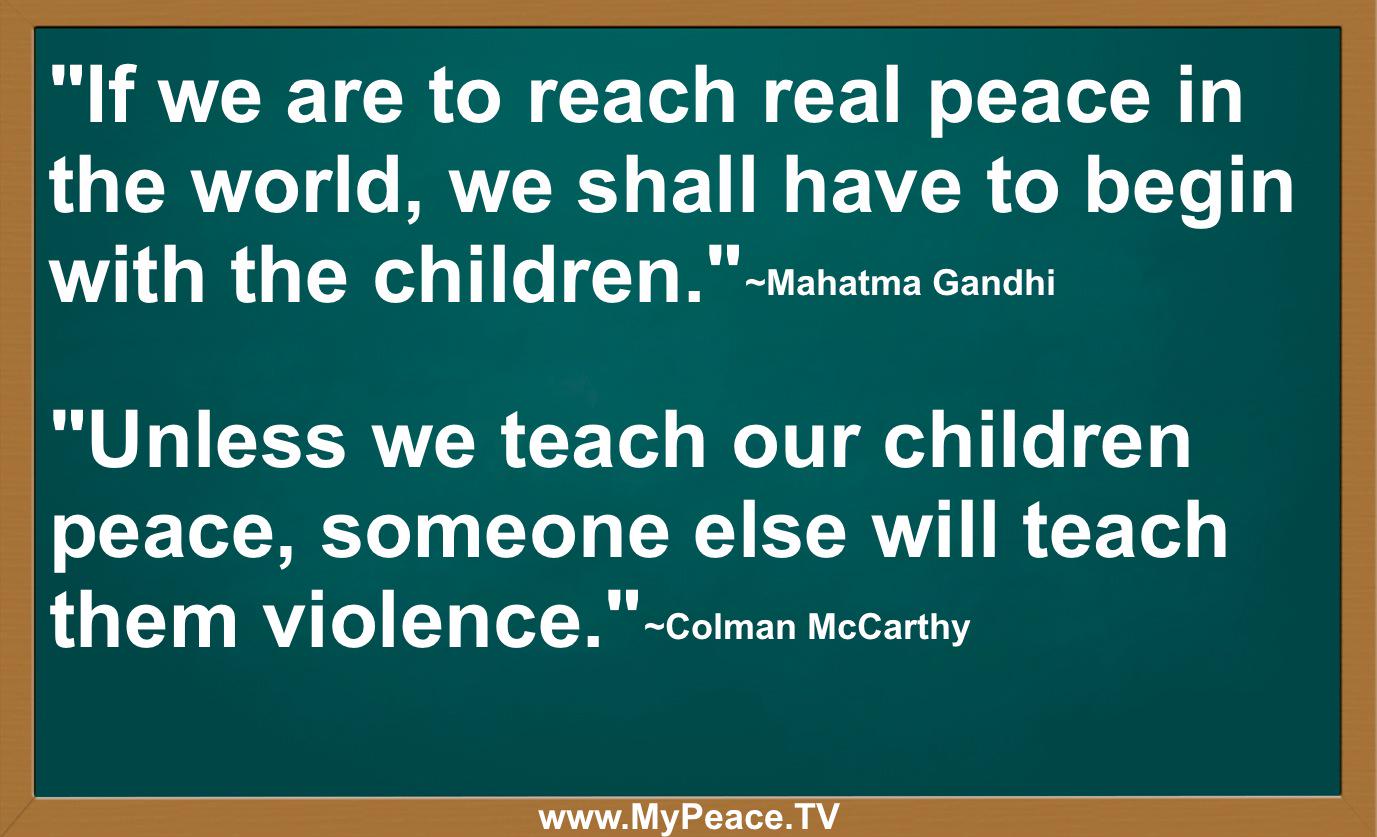 My first thought when I saw these two quotes was that children are the great imitators. They learn by watching.
My second thought was the quote, "Actions speak louder than words." We live in a society saturated with violence, both real and artificially created for our entertainment. Our children are not just exposed to this violence, they are submerged in it.
We glorify power and vengeance and then act surprised when our children imitate our values. Maybe when we come to the place where we stop giving lip service to the idea of peace and actually become peacemakers we will have children that live peaceably, as well.
Until then we need to accept the fact that our children are learning by watching us. We are the ones teaching our children that violence is not only acceptable but a good and natural way to live.