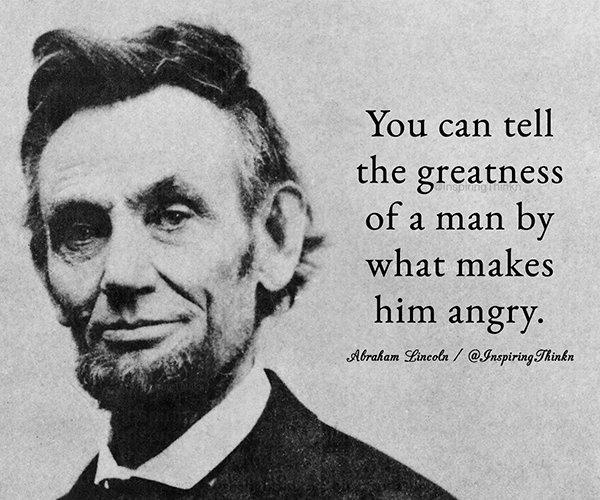 This quote by one of the greatest Presidents in our history says a great deal about our President elect. Sadly, it's already obvious that not all our Presidents can be great leaders.
Explosive rants on Twitter in response to perceived, or even real,  personal insults is not the kind of anger that points to greatness. Uncontrolled outbursts of verbal abuse against those with whom you disagree is vindictive. It is the petty anger of smallness.
The anger of greatness is being furious at inequality and injustice, being incensed by bigotry and racism, seething at hunger in a world of plenty. The anger of greatness is the anger that leads to a better world for all.
I cannot see any such anger in our soon-to-be new President. He demonstrates plenty of anger. Sadly. it's not the anger of greatness