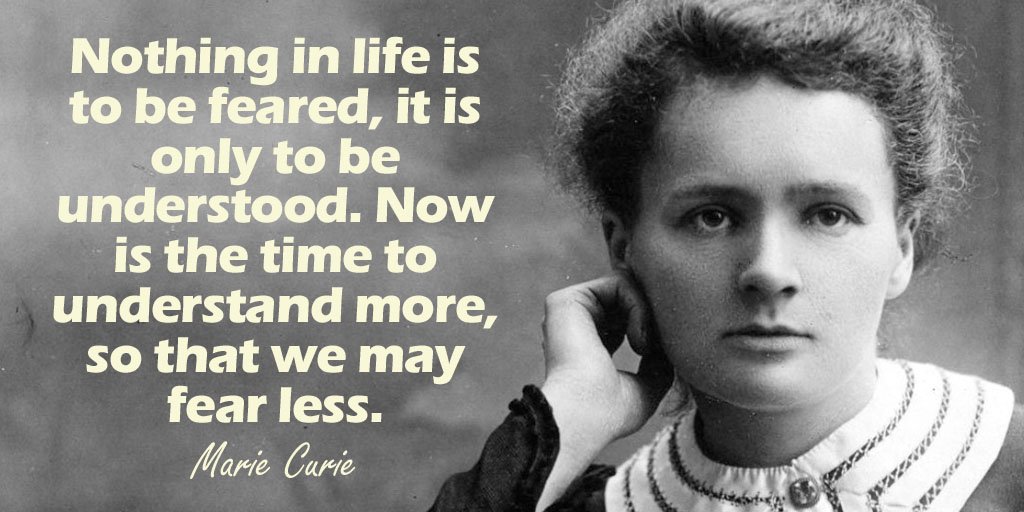 We cannot control the actions of others. That is a given. But, we can control our response.
One of my favorite passages in the New Testament is in the First Letter of John where the writer talks about the need for loving each other more. In one verse he writes, "There is no fear in love; but perfect love casts out fear.."
We need to love more, and we need to fear less. As Madam Curie so elegantly states, nothing in life is to be feared. Nothing. So that includes those that don't look as we do,  those who speak a different language, those that worship differently than we do, those whose sexual orientation is not like ours, and even those who might hate us,
Fear is a powerful demonstration that the depth of our discipleship is too shallow. Our lack of love for those we do not understand is a clear signal that we do not love God enough to understand. We have nothing to fear.