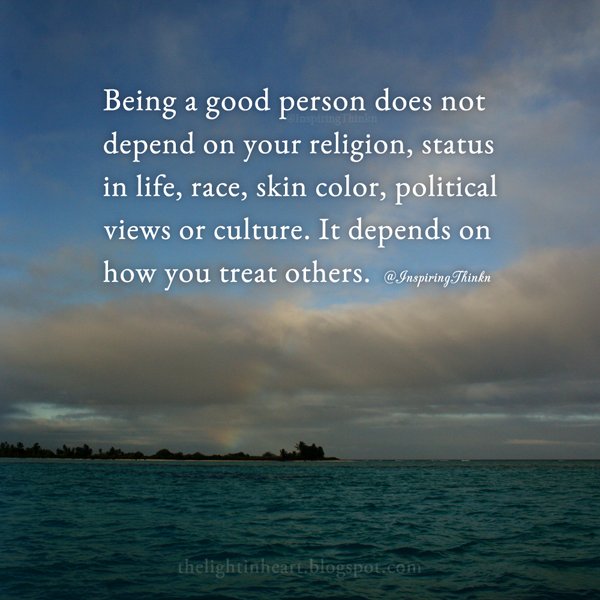 Here's a truism that needs to be repeated until we actually understand it. It's a truth we should use to determine greatness.
Writing that, my first thoughts turn to our current Presidential campaign. How do the two candidates measure up as good people? Polls tell us they are the two most disliked Presidential candidates in the history of our nation.
One has a lifetime of public service and has a record for consistently standing up for, and fighting for the the least of these among us. The other is a self-serving, billionaire bigot, a racist whose public lying have made global headlines and whose attacks on women, POWs, immigrants, and those with disabilities have brought a new level of shame and disgrace to the American political scene.
Neither are perfect. That's not the issue for me. Which of these two candidates qualifies as good? Which treats others with love, dignity and respect? The answer seems fairly clear to me.