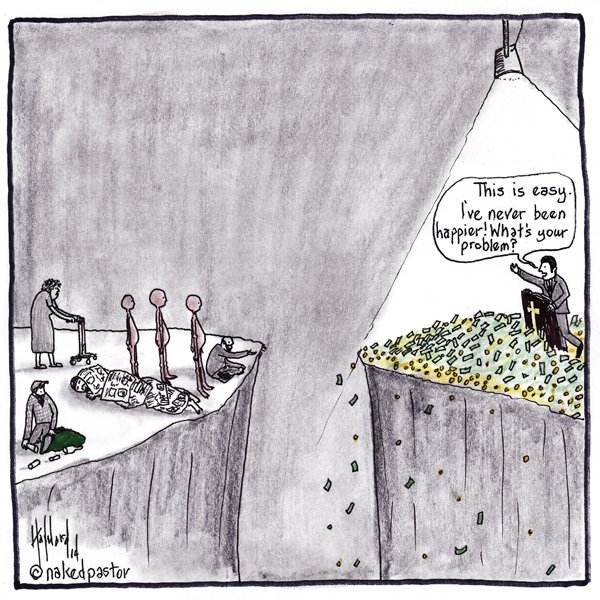 What a wonderful illustration of the great divide. This delightful cartoon tells the story of one of my favorite quotes.
"The distance between us and the poor is the distance between us and God." 
A church that is happy and taking its ease during these times is a church that doesn't comprehend the love of God, or the gospel of Jesus Christ. And any Christian leader that isn't outraged at our government's treatment of the poor and marginalized needs to wake up and pay attention.