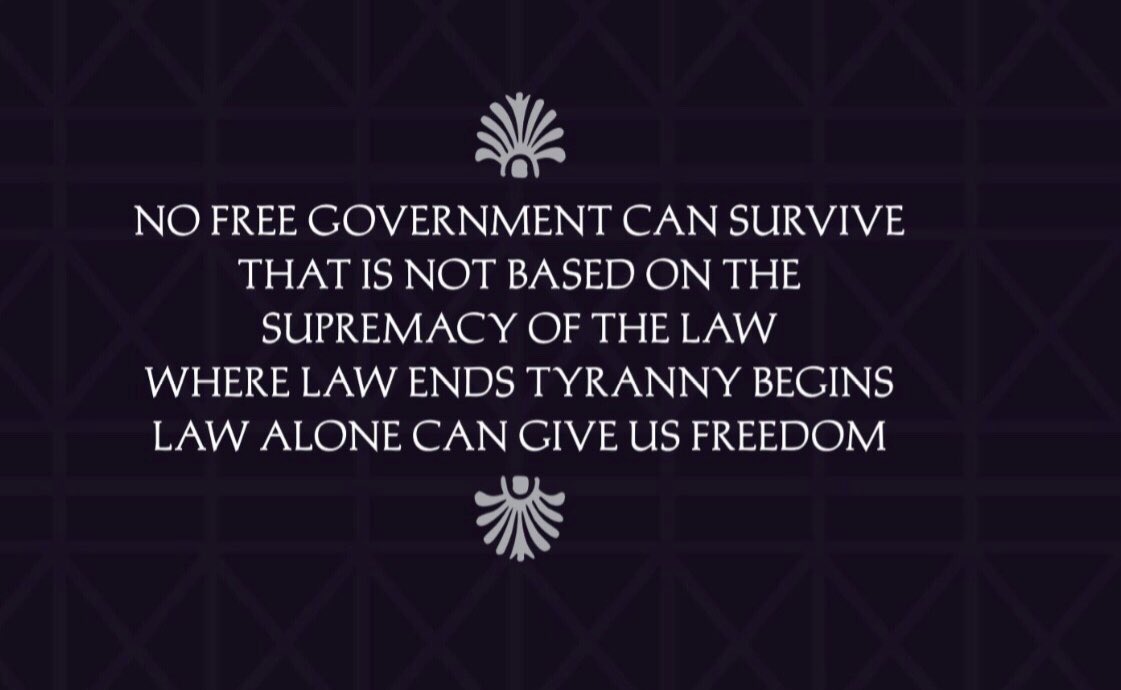 This powerful statement is engraved on the side of the Department of Justice Building in Washington, DC. It is always worth remembering, but especially in times when those in power are working so hard to undermine the precepts of a lawful society.
I fully support the fine men and women who have dedicated their careers and their lives to ensure our nation abides by the rule of law. The work of the Justice Department is critical to our freedom.
All those currently in power who are attempting to discredit and and undermine the efforts of the DOJ do so because they are afraid of the truth and fear justice being done.  They neither believe in the supremacy of the law, or feel that the law applies to them.
They act as if they are above the law. Robert Mueller and the Justice Department will soon correct that very mistaken understanding.