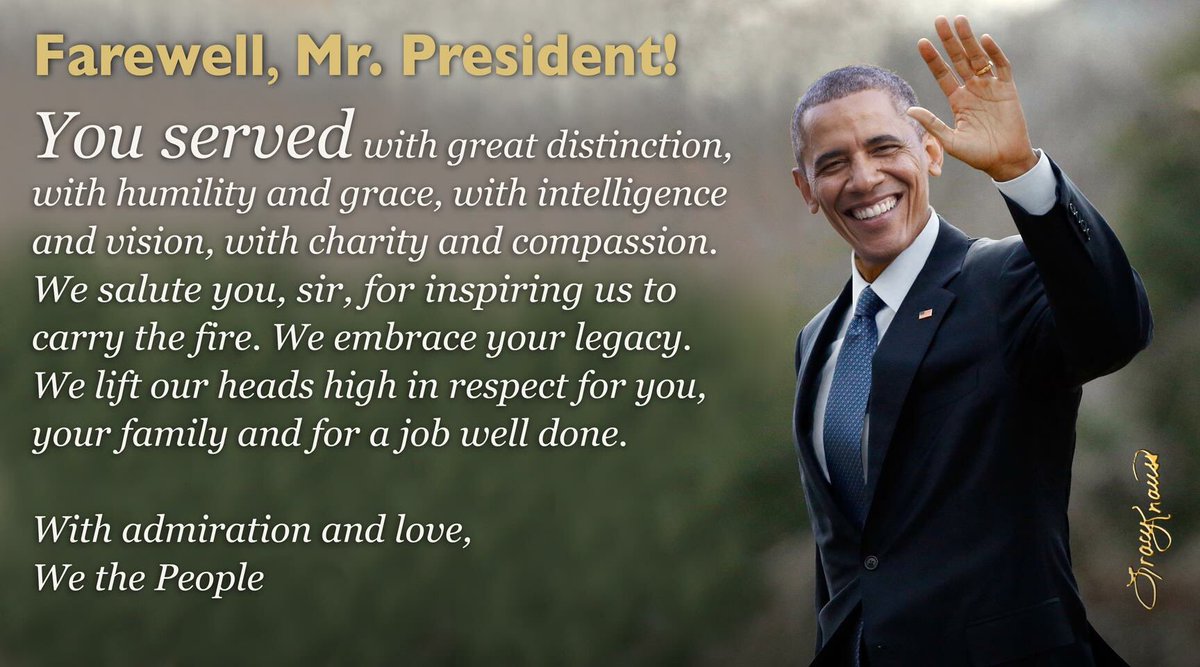 For eight years we have been blessed with a scandal-free First Family. I, for one, will miss President Obama's quiet dignity and deep strength in the face of all the hatred and opposition he faced from the moment he took the oath of office.
History will bear record to his accomplishments. He has exemplified true servant leadership and has led our nation with intelligence, wit, humor and true humility.
We now enter a new era where the new leader of our nation thrives on lies and scandals, cannot communicate a clear thought and reeks of racism, xenophobia and bigotry. I, along with most of the world, am holding my breath as the United States begins a perilous journey led by an ego larger than the nation, itself.
Farewell, President Obama, and God bless you. You are already missed.