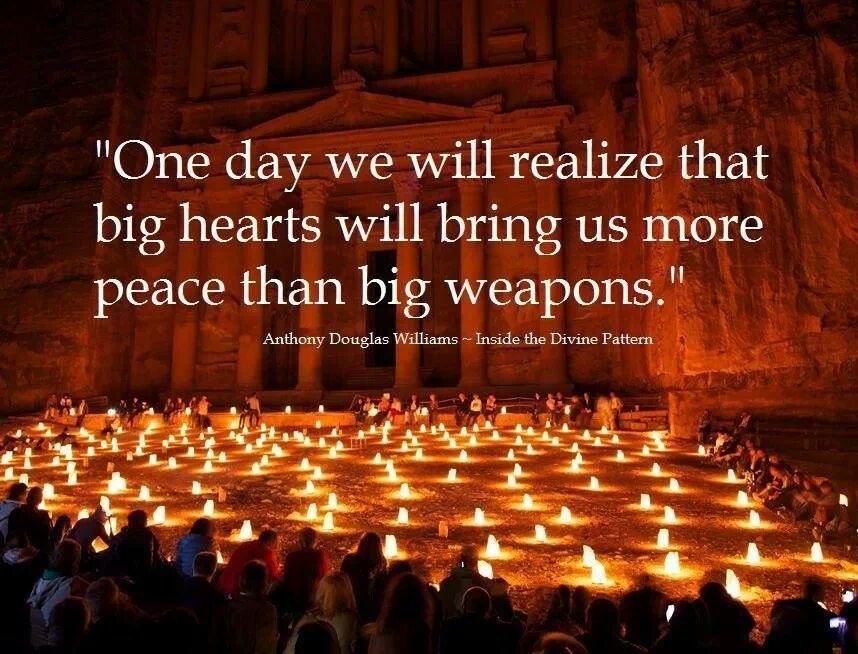 I pray that we come to realize this sooner rather than later.  More love, more understanding and more compassion will make our world a far better and a far safer place.
We can put our trust in more weapons and larger military budgets in the futile hope of security, but the reality is that until we develop true community we will never have the peace we long for so desperately.
All of us are fearful of losing what we have. Once we realize that letting go of this fear frees us to live more fully and openly we can begin moving toward become more loving and peaceful as individuals and as a society..