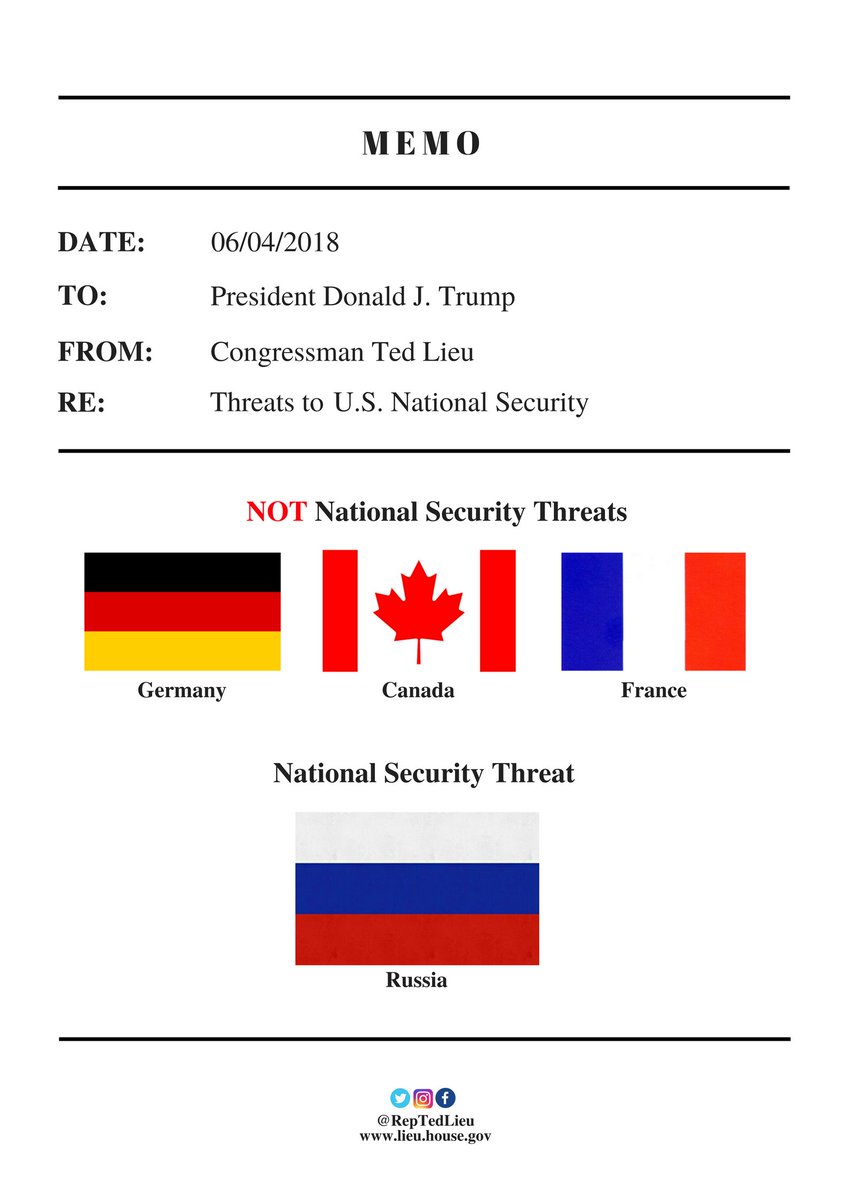 We all know that the #BLOTUS cannot read or even begin to comprehend lengthy papers. We also know he likes photos and images in the material he is given.
Congressman Ted Lieu has sent the President a memo even  he with (his limited attention span) can understand. We are not threatened by our allies. We are threatened by our enemies.
We do not need a trade war. We need a real President who is not trying to become a banana republic dictator.