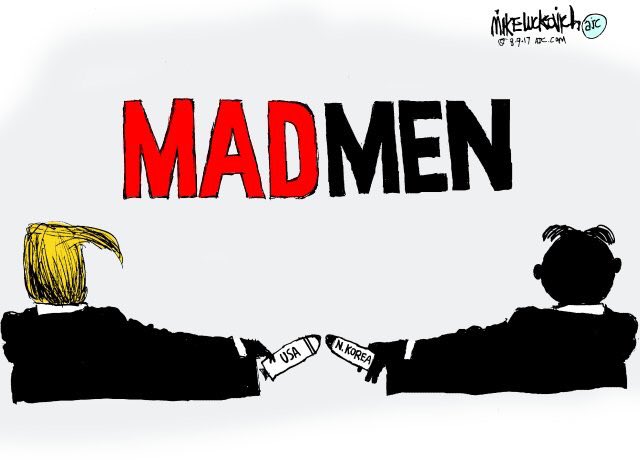 #BLOTUS is playing with fire, and threatening the security of the entire world. No sitting president of our country has ever threatened to unleash the "fire & fury" of a nuclear war on any enemy of the US. Now, this man is doing exactly that with one of the most unstable nations on the planet.
It is like teasing a rabid animal to see if you can make it even more angry, then being shocked when it actually attacks and mauls you.
President Teddy Roosevelt love to say "speak softly and carry a big stick." The approach of #BLOTUS is just the opposite. He is known to speak loudly and carry a tiny stick. It's a shame he doesn't know anything about history or the dog he is now baiting.