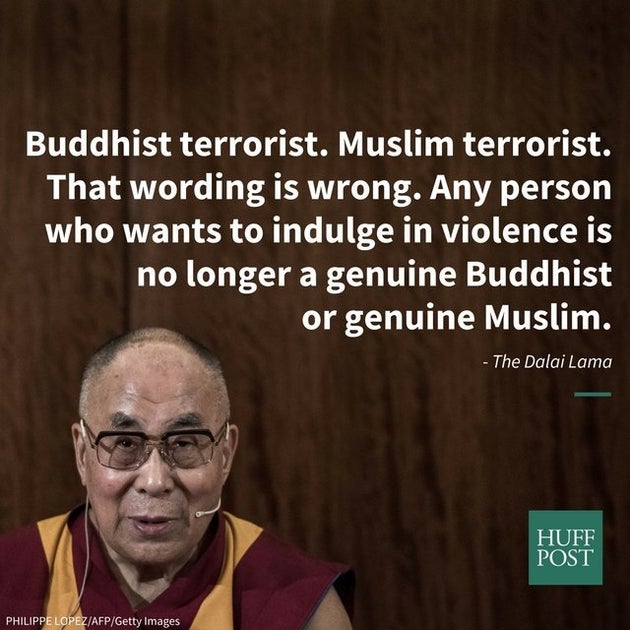 The Dalai Lama, long an advocate of peace and reconciliation among various faith traditions, recently declared that once a person or a group decides to indulge in violence they are no longer being true to their supposed beliefs. He pointed out that the Koran even states that once one commits bloodshed that person can no longer be called a follower of Allah.
Christians need to take a lesson from the Dalai Lama. In a time when so many are promoting divisiveness, here is one spiritual leader who continues to seek reconciliation. As followers of the Prince of Peace, we are called to be "ambassadors of peace and agents of reconciliation."
There is no room in Christianity for hate speech, xenophobia, and divisive rhetoric. Faithfulness to Christ means we love and accept each other even as we have been loved and accepted. Violence, even in response to violence, is not part of the Gospel.
Faithfulness to Christ demands more. The faithful Christian response to terrorism is love. The faithful Christian response to terrorism is forgiveness. Anything less, as the Dalai Lama would say, is to be untrue to what we proclaim we believe.