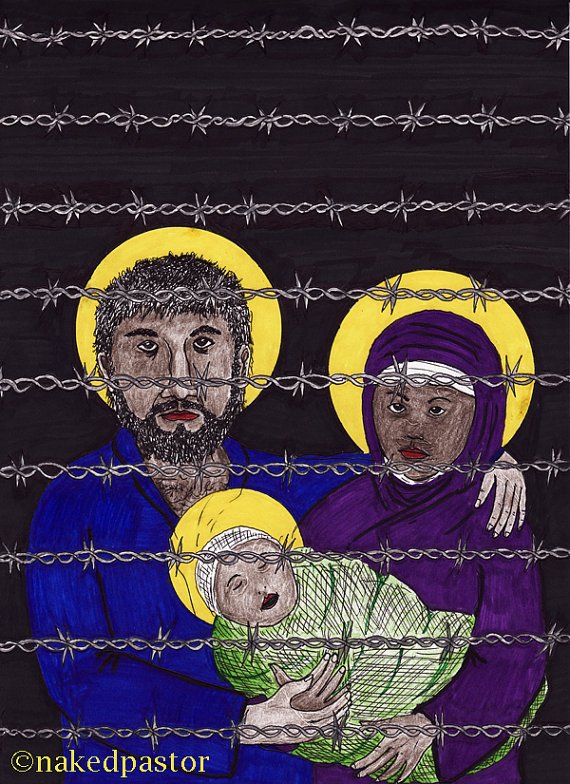 Here is a powerful statement of faithfulness. This is art that is challenging power while proclaiming the Gospel. I am inspired that there are believers like the #nakedpastor who still have the courage to speak the truth to those in authority and remain true to the call of Jesus in our lives.
#BLOTUS would not allow Jesus and His parents into the United States today, even if they were fleeing for their lives.  Drumpf knows the danger the Christ child is to his  administration's views and wishes.
I have hidden behind walls of barbed wire and concertina in Vietnam.  It can make you feel safer. But, the thing to remember is that walls hold you in  just as much as they keep others out. And I, for one, don't like being a captive.