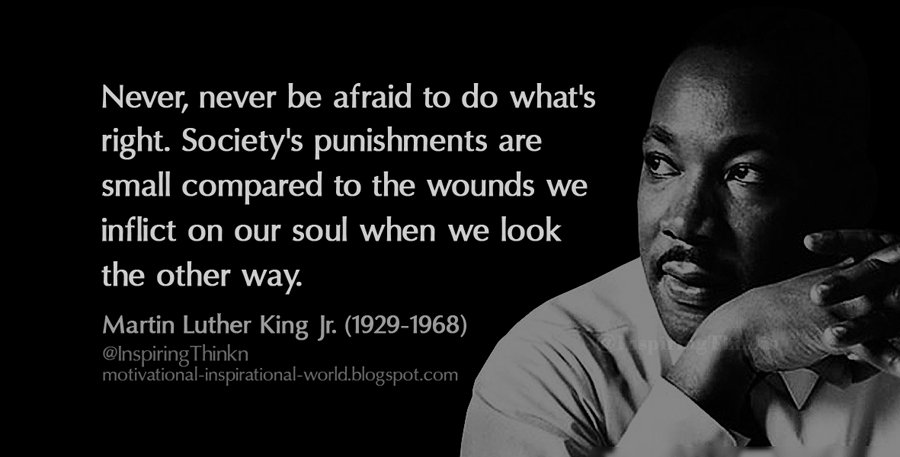 These are timely words. As we approach next week's election the rhetoric has been as vitriolic as I have ever experienced in a presidential election. Both sides would have us believe the other candidate is Lucifer incarnate.
The sad truth is that both candidates are flawed, even as we all are. Neither of these two candidates will ever make it to top of the most likable list. But, that's not the issue.
At the end of the day it isn't about likability, is it? On November 8th we must vote for the candidate that we feel will do the best job at leading our nation in the direction we think is best.
I plan on casting my ballot for the candidate with a lifetime record of public service, the one easily the most qualified and most experienced. I could not in good conscience ever vote for someone that uncontrollably spews hatred, racism, bigotry in every conversation. I want a leader with plans, not an egocentric ass with nauseatingly-repeated one liners telling us how much everyone adores him.
We must vote. We must vote our conscience. We must not be afraid to do what is right. Otherwise, the wounds we will inflict on our country are small compared with the wounds will will inflict on our own souls.
Most of us would agree that we live in a time of challenge and controversy. Growing violence around the world, terrorism, politicians spewing hatred and unabashed bigotry, a polarization and ever-widening chasm between the obscenely rich and the abysmally poor; it all points to the need for us to demonstrate our true values.
We need men and women of faithfulness to stand up and quietly reflect the values that seem to be getting buried in the ugly rhetoric and political posturing that surround us. Am I the only one thoroughly sick of politicians and presidential candidates grandstanding to the lowest common denominator?
There are times when silence is not golden, but just plain yellow. We now find ourselves in such a time. It is time to stand up for what we believe in our hearts to be right, what we know our faith demands of us.  It's time to demonstrate that love is still far more powerful than hatred.