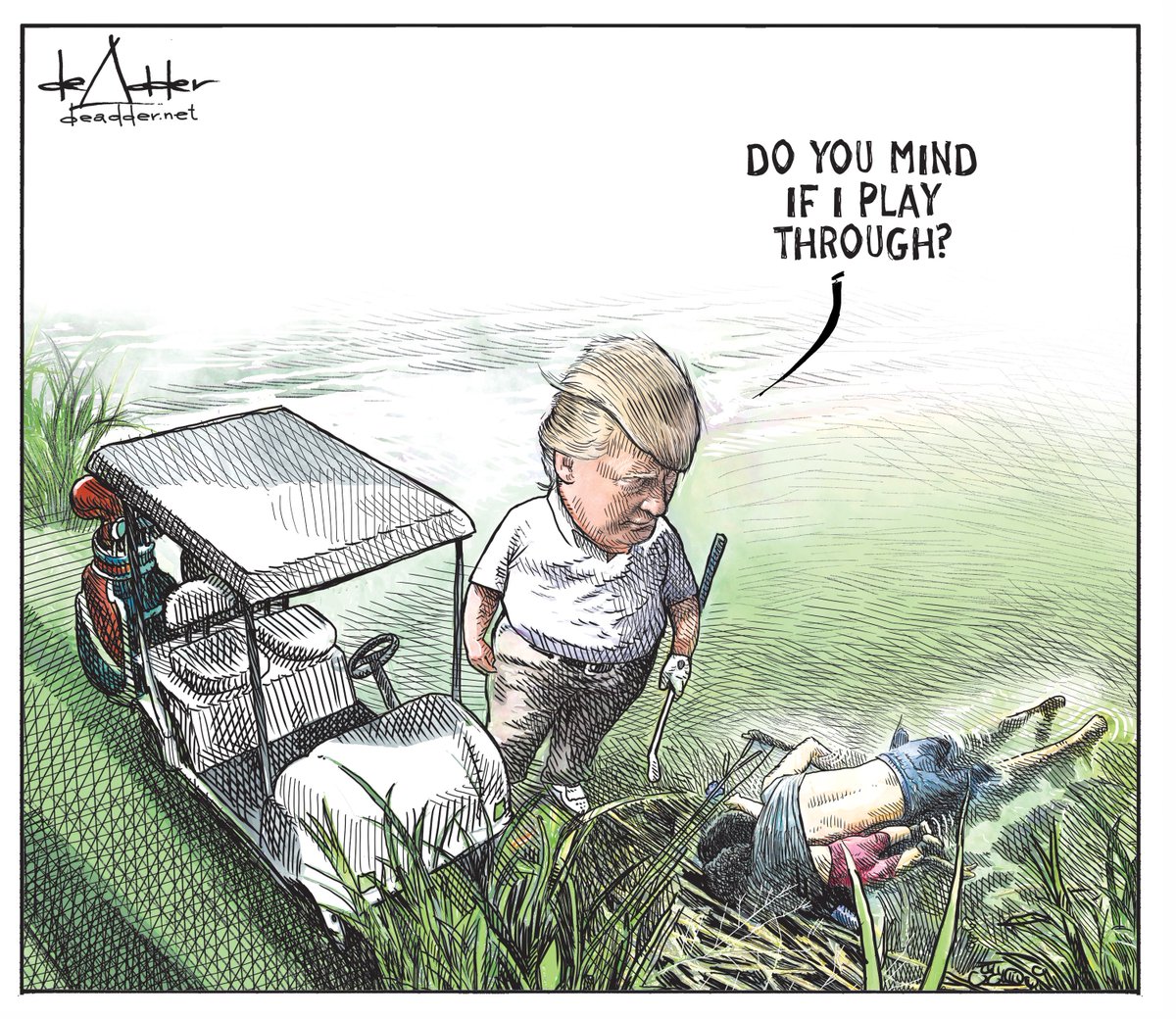 It is well known and documented that our lying pig of a president is a cheater (in every sense of the word). He is so obsessed with winning that he will stop at nothing to come out on top. His cheating at golf is known to all and makes him a total laughing stock among those that play the game.
What makes this cartoon even more poignant is that it is too close to the truth to be funny. The Canadian cartoonist who penned it was fired the day after it was published. The truth hurts.
Our liar-in-chief is too big a racist to ever be polite or thoughtful enough to ask a drowned asylum seeker if he could play through. He would use them for a better lie, or (as is his normally practice), ignore the bodies as not important enough to interrupt his pathetic game.
His lack of compassion and morality reduces him to a sad figure lacking the necessary empathy for even basic humanity. The true shame, however, is not his anymore. Instead, it falls on every single House and Senate Republican that supports and protects him. They need to be legally removed from office as fast as he does.