Tag Archives:
collaboration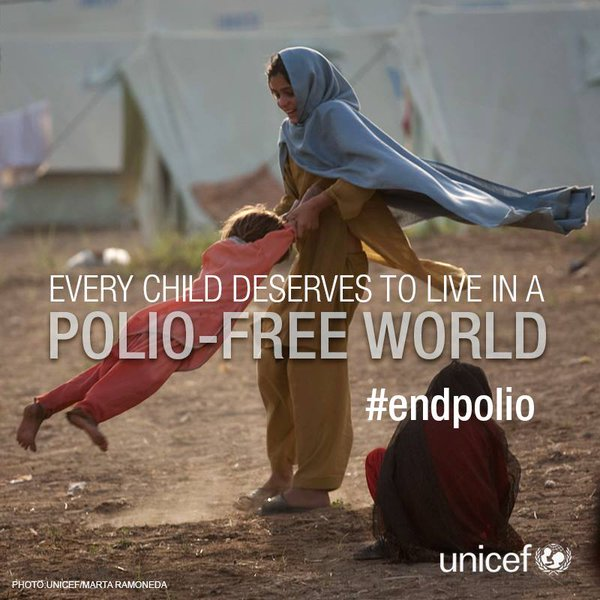 The amazing work being done to eradicate polio by UNICEF, Rotary International, and the Gates Foundation is a great example of successful collaboration to attack a major global health issue. As a member of Rotary I have seen how committed our organization has been to #endpolio. Seeing the excellent work being accomplished and realizing that we will create a polio-free world inspires me to do even more to create a world without hunger.
My entire adult life has been devoted to ending the scourge of hunger. Now, the United Nations has set a sustainable development goal to end hunger within the next 15 years. My prayer is that by 2030 our polio-free world will also be a hunger-free world. Working together we can make it happen.
Later this year Stop Hunger Now will open an affiliate office in Peru. This will be our sixth country where Stop Hunger Now will work to engage volunteers to help end hunger in our lifetime.
We already have affiliate locations in South Africa, Malaysia, Italy, the Philippines and India. And this summer, our first location in South America will join the list of countries where our meal packaging program encourages people to become an active participate in the global movement to end hunger in our lifetime.
Peru Next Stop for Stop Hunger Now

Stop Hunger Now will open an office this summer in Lima, Peru.

Stop Hunger Now Peru aims to provide 600,000 meals in its first 12 months — through June 2016 — and then 1 million meals each of the next two years.

The office, the first Latin American affiliate for Stop Hunger Now, will work to help address poverty in Peru, a country of 30 million people in which three in 10 people live in poverty.

The office also will work to support the national policy of advancing collaboration and corporate social responsibility, and help public, private, education and civic organizations engage and inspire volunteerism among employers and members.

Stop Hunger Now has provided over 140 million meals in 15 countries. In South America and Latin America, Stop Hunger Now has shipped nearly 28.9 million meals in 11 countries, including over 570,000 meals in Peru.

– See more at: http://www.stophungernow.org/movement-grows-newsletter/#Peru