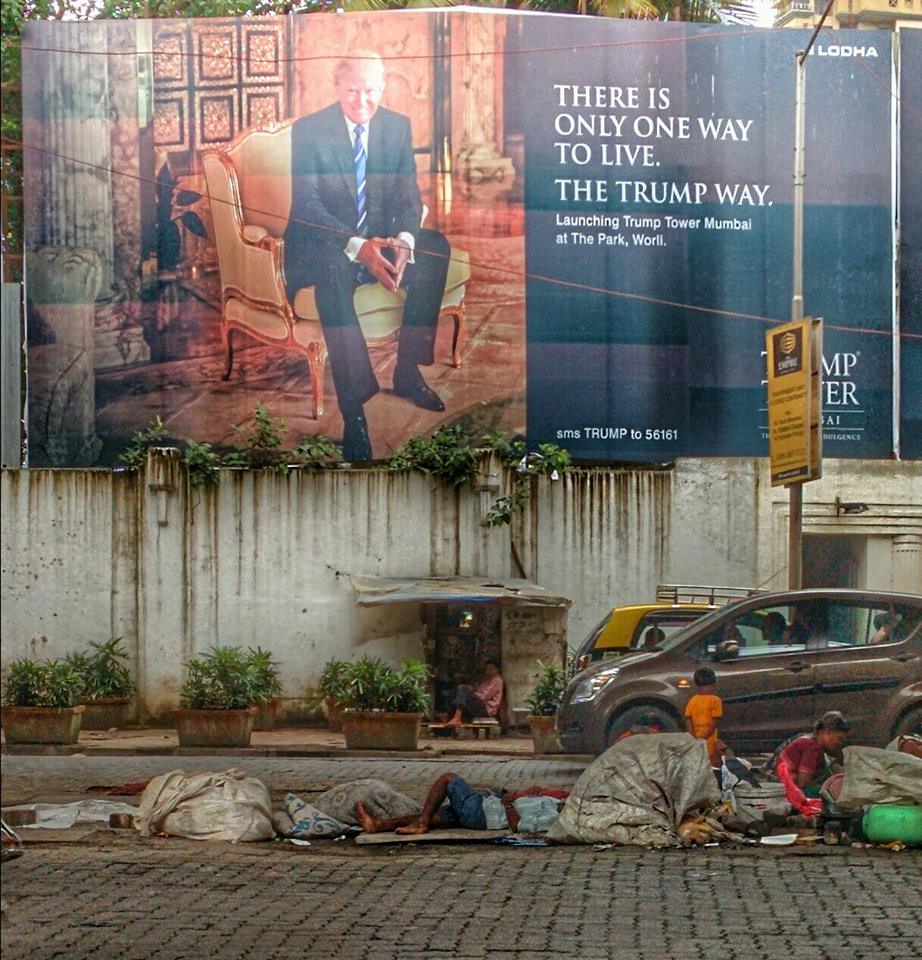 This photo taken in Mumbai, India is worth far more than a thousand words. And it is extremely timely, as well.
On his very first full day in office BLOTUS began  with an egocentric presentation at the CIA Headquarters in Langley, Virginia attacking the press. It was his normal "more lies than truth" routine. At issue was the size of his smaller than average hands inauguration crowds. (Obviously, size does matter for our country's new Liar-in-Chief)
Then, only hours later his press secretary gave a five minute press statement again attacking and denouncing the press while repeating the BLOTUS lies. Naturally, none of the press were allowed to ask questions.
The Trump Way is to lie about the lies he lied only hours or days earlier. He castigates the press because facts are not his friends.  I stand with the press. We must not give in to the bullying and intimidation of BLOTUS. We must not tolerate the "gaslighting." We all must hold him accountable for ever lie he spews forth, large or small.
The Trump Way is the way of dictators and despots throughout history. But, it is not the American way. And it's certainly not my way.