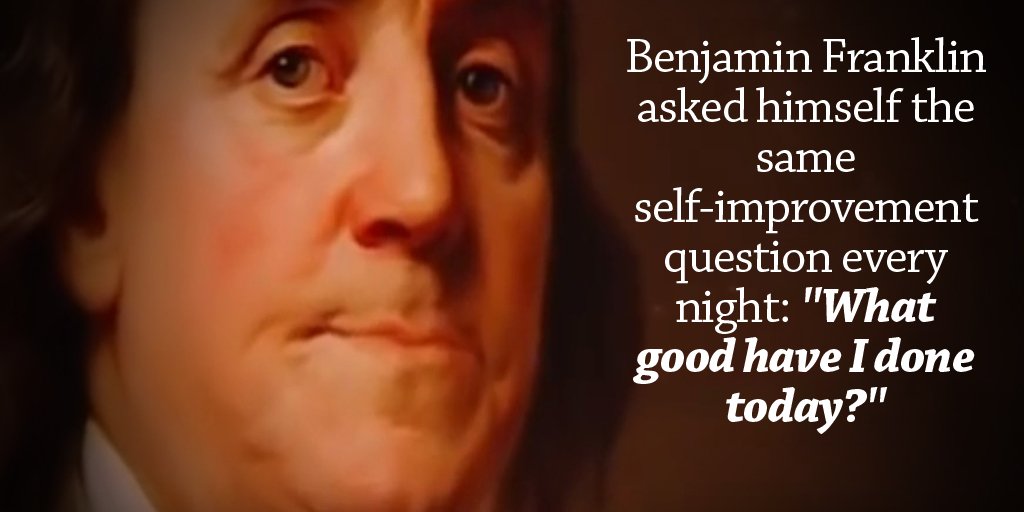 Self- improvement is always a hot topic. For many of us it's a question of physical well-being, cosmetics, or mental capacity. All of those are good and have their place. But, Franklin understood that true self-improvement has to go far deeper.
The most meaningful self-improvement must focus on stretching our ability to see beyond ourselves. The old saying is true than "A man wrapped up in himself makes a very small package."
Franklin knew that a focus on doing for others, serving the greater good, reaching outward and keeping our focus beyond ourselves, will reap the greatest benefits of self-improvement. It's a valuable lesson for the self-centered age in which we now live.
Tonight, before turning out the lights ask yourself: "What good have I done today?