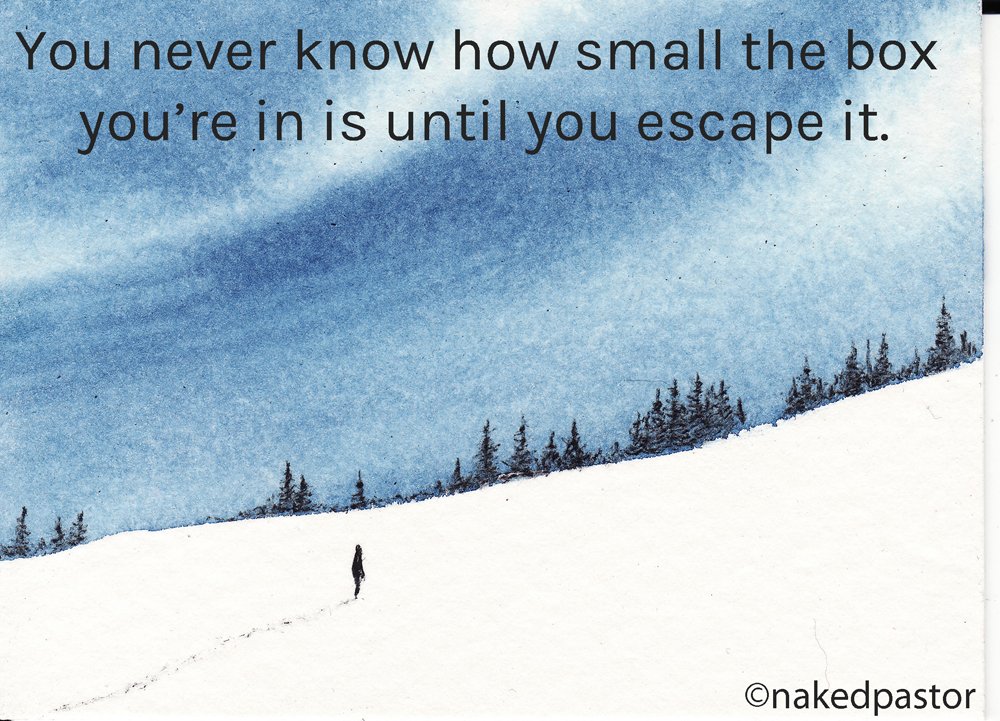 I believe the entire universe was created for our joy. Yet, most of us live lives of fear and insecurity, preferring the cramped confines of our little boxes to the freedom of the unknown.
Life in all its fullness will never be found in a box.  Only when we have the courage and the audacity to escape the rigid prisons of our own design will we finally experience the glorious freedom for which we were created.
The path to true joy follows the edge. And that path can never be found while in the false comfort of a box, even one made of gold. Jump out of your boxes and into a creation waiting to grant you "joy unspeakable and full of glory." You won't regret it.