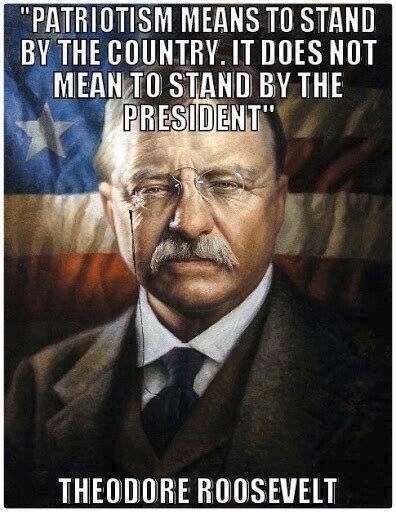 When I was younger I swore an oath to defend the United States, even giving my life if necessary to protect our freedoms and way of life. I have never rescinded that pledge. I am a patriot, and I respect the office of the President as the highest office in our country.
But, President Roosevelt was right. Being a patriot doesn't mean one has to stand by a president who cannot tell the truth and whose ego is so warped that he is obsessed with his small hands, his small crowds, and his tiny margin of victory.
I do not want a reality show, ratings-driven egomaniac with his finger on the button. I want a a leader worthy of this nation. If BLOTUS truly represents the values we hold as a nation, I, for one, have to reconsider what it means to be a patriot.