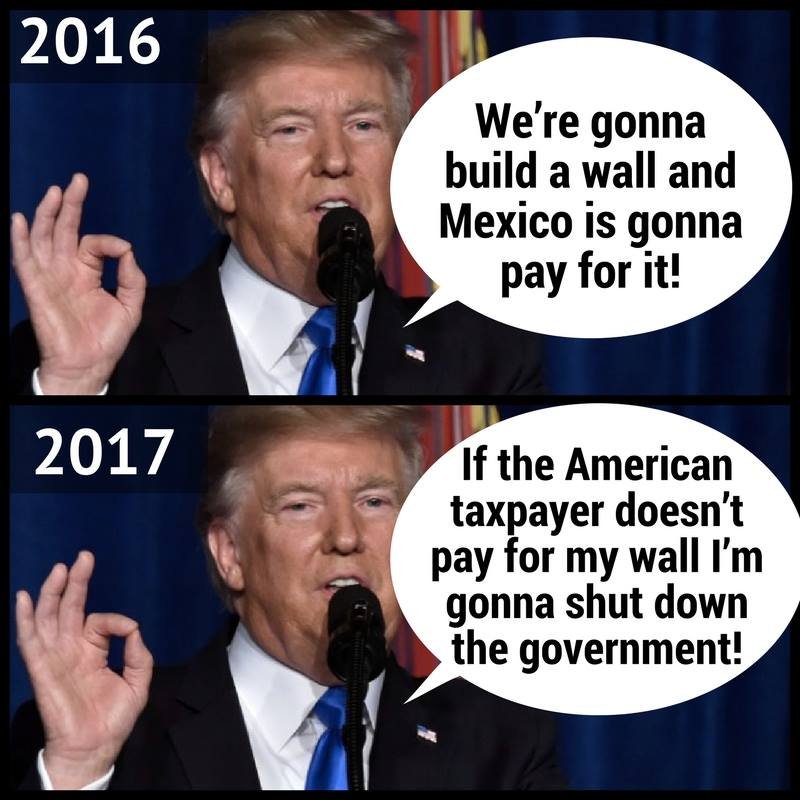 #BLOTUS makes a better clown than world leader. A second-rate reality TV star that has been sued thousands of times for fraud and discrimination is now defrauding the entire country.
With total control of both Houses of Congress, he hasn't been able to provide enough leadership to get even one serious piece of significant legislation passed in almost eight full months. And now the Liar-in-Chief is at war with the leaders of his own party.
Please note he demands that we pay for his wall. And if he doesn't get what he wants he will shut down the entire United States government. He's as presidential as a two-year old with messy diapers.