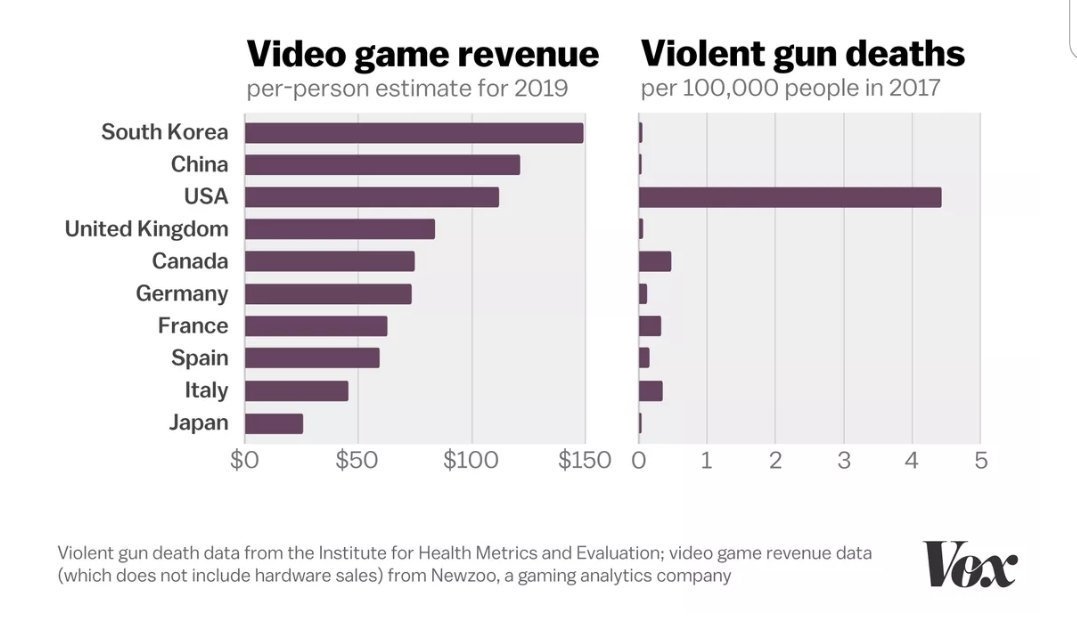 Our country has a violent gun death problem. We have a mass shooting problem that has reached epidemic proportions. But, it is completely wrong to blame video games.
The charts above show that out of the top ten countries where video games are bought (and played) the most, only the United States has the demonstrable issue with gun violence. And the reason for that is clear.
We have a culture of violence that allows and even encourages mass shootings. We have an inciter-in-chief that stirs up hatred and violence at every opportunity, spewing racist and xenophobic rants to rally his base. We have the Senate Majority leader who has been bought and paid for by the NRA and Moscow. He refuses to even allow discussion on gun control.
The problem is not video games. The problem is rotten leadership.