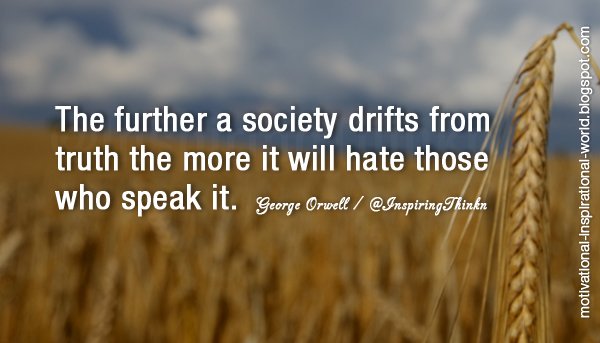 Having just once again read Orwell's 1984, this quote resonates with me. It also resonates with me because of all that I see happening around me. When almost half of everything we hear from the two leading presidential candidates can be fact-checked and proven false, I am more than a little concerned about where we are as a society.
The consequences are ugly. If we continue to allow our leaders to openly lie; if we refuse to demand the truth, we will have no one but ourselves to blame when there is no difference between the two. That line is becoming more blurred every day.
Donald Trump, for instance, has already cried foul at the thought that his statements might be fact-checked during tomorrow night's face-to-face debate with Hillary Clinton. How frightening is it when the two leading contenders for the highest office in our nation are afraid of facts?
Any of us can say anything. That doesn't make our statements true. But, shouldn't we hold our political leaders accountable for intentionally lying and using half-truths? Don't we want our leaders to be factual?
I, for one, would like to have the statements of all presidential candidates fact-checked, even if, in those famous words from A Few Good Men, we can't handle the truth.