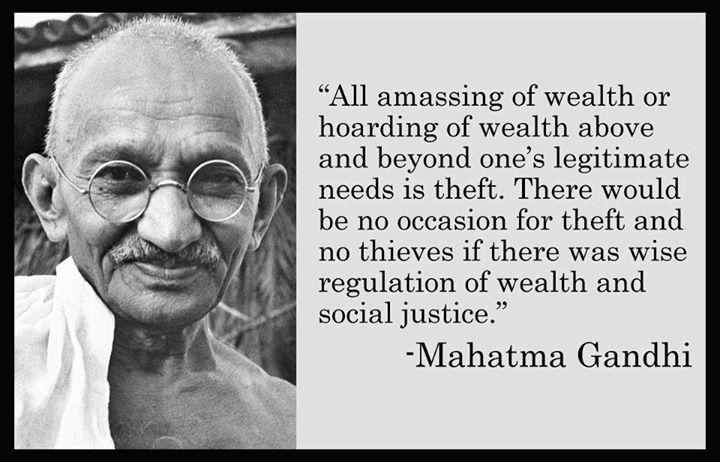 Amassing wealth is morally indefensible in a world where poverty and hunger still stalks millions. Why do we still respect and look up to those who flaunt their wealth with lavish lifestyles when sharing that wealth could be saving countless lives?
Justice in today's world means sharing with those in need, caring for those suffering, and living as a global family. Amassing wealth is just the opposite.
When someone steals another's clothes, we call him a thief. Should we not give the same name to one who could clothe the naked and does not? The bread in your cupboard belongs to the hungry; the coat hanging unused in your closet belongs to the one who needs it; the shoes rotting in your closet belongs to the one who has no shoes; the money which you hoard up belongs to the poor. — Basil the Great
St. Basil the Great was a man of deep personal holiness. Born in Caesarea of Cappadocia in 330 AD, Basil was a man of great learning and piety, a true giant of the early Christian Church. In 370 he was made bishop of Caesarea. Basil actively aided victims of droughts and famines, insisted on rigid clerical discipline and was fearless in the renunciation of evil.
Was Basil the Great correct in his assessment? If so, is it time to clean out a few of our closets?