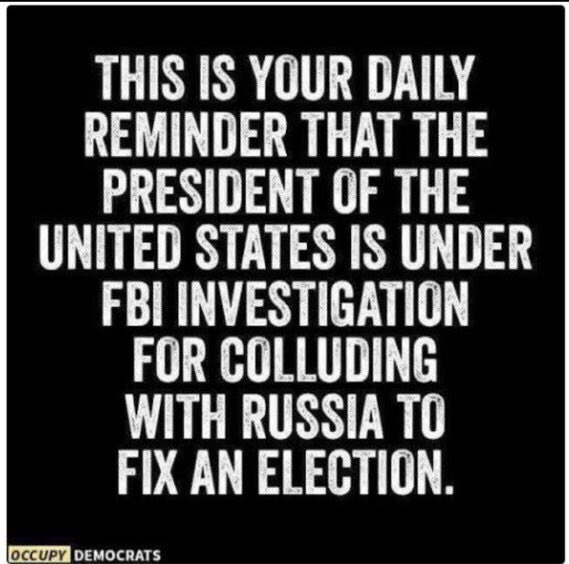 This is an deeply dangerous and intensely ugly time in the history of our nation. It is not a time for business as usual, or waving your political party's colors. All of us need to come to the defense of our nation and get to the bottom of these issues.
When the leader of the free world whores himself and pimps the United States to pay off  his outstanding loans, it is time to take action to restore a semblance of decency to our country and democracy. It is perfectly fine for the #BLOTUS to get in bed with Putin and his pals. But, he is selling, or has already sold our country to cover his debts.
Today is  Memorial Day, I, for one, remember the sacrifices of those that fought and gave their all to protect what the #BLOTUS is now giving to our enemies. It's a disgrace. It's dangerous. And it has to be stopped.