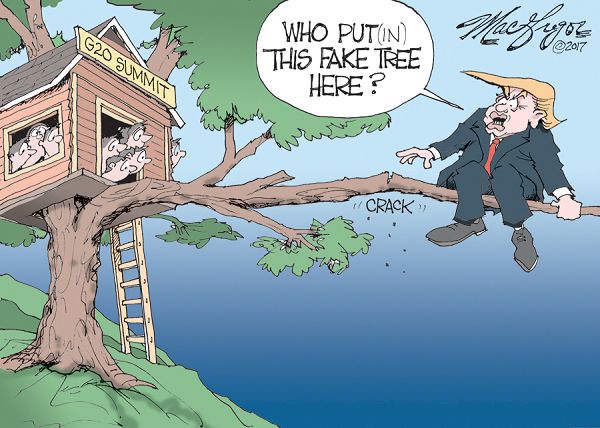 About the only thing worse than the #BLOTUS whining and attacking the press here at home, is watching him create havoc abroad. Seeing him shunned by real world leaders is embarrassing, even though understandable. Watching his nepotistic flaunting of Ivanka is worse than embarrassing. Watching him kiss Putin's ring is just disgusting.
Why does Congress allow this man to remain in office? I, personally do not want a president that openly supports repressive regimes and seemingly idolizes their dictatorial leaders.
I do not want a leader that allows enemy operatives into the White House and gets orgasmic in the presence of our enemy's leader.And I certainly do not want a leader who trusts the one openly attacking our democracy more than he trusts our own intelligence communities.
This man is under more federal investigations than I can count and has more lawsuits against him than any president in US history. He is a liar. He is totally untrustworthy, and he needs to be removed from office.