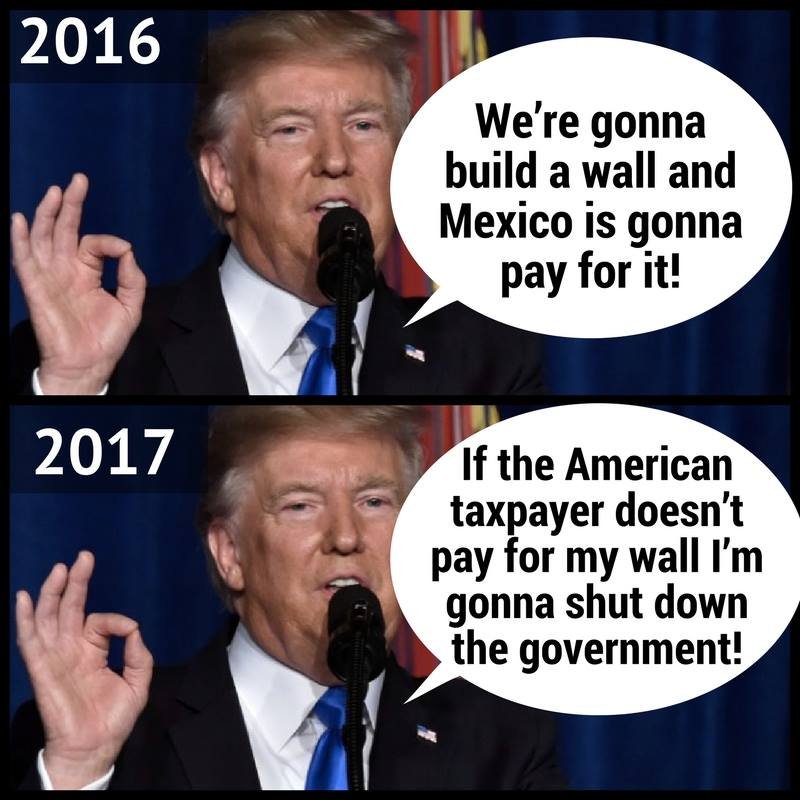 #BLOTUS makes a better clown than world leader. A second-rate reality TV star that has been sued thousands of times for fraud and discrimination is now defrauding the entire country.
With total control of both Houses of Congress, he hasn't been able to provide enough leadership to get even one serious piece of significant legislation passed in almost eight full months. And now the Liar-in-Chief is at war with the leaders of his own party.
Please note he demands that we pay for his wall. And if he doesn't get what he wants he will shut down the entire United States government. He's as presidential as a two-year old with messy diapers.
"Those that do not know history are doomed to repeat it" is as true now as it has ever been. The unbelievably strident rhetoric and unabashedly racist and sexist positions promoted by Donald Trump are frighteningly familiar to any student of history. Listen to the early speeches of Adolf Hitler and make the comparison yourself.
This is not the kind of leader I want for the United States. His clearly stated and well known values do not reflect my values, nor hopefully, the values of the majority of citizens in this country. I am glad someone has the sense and the moral courage to tell it like it is.