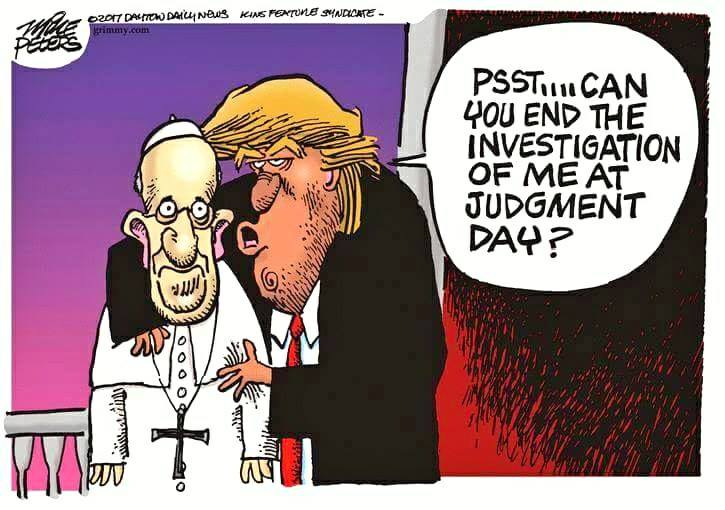 Kudos to the Dayton Daily News for Mr. Peters' excellent cartoon of the #BLOTUS meeting with Pope Francis. The expression on the Pope's face is an example of exceptionally true-to-life realism.
I admire Pope Francis as a authentic spiritual leader. He teaches and guides by example as did the man from Nazareth I attempt to follow. A good example is his gifting a copy of his letter on climate change to the #BLOTUS during their recent visit. (If only the President could read…)
What caught my attention, however, was the Pope's expression during the visit. Normally smiling and laughing, the Pope just could not hide look of distaste (dare I say, disgust) during his time with the first family.
His true feelings for the President of the United States were plain for all to see. But, on the bright side, he didn't openly laugh at the man as did several of the world leaders gathered at the NATO Summit.
The #BLOTUS might have written The Art of the Deal, but there's no deals going to be made on the Day of Judgement. Maybe that will bring a smile to the Pope's face. It certainly brings one to mine.