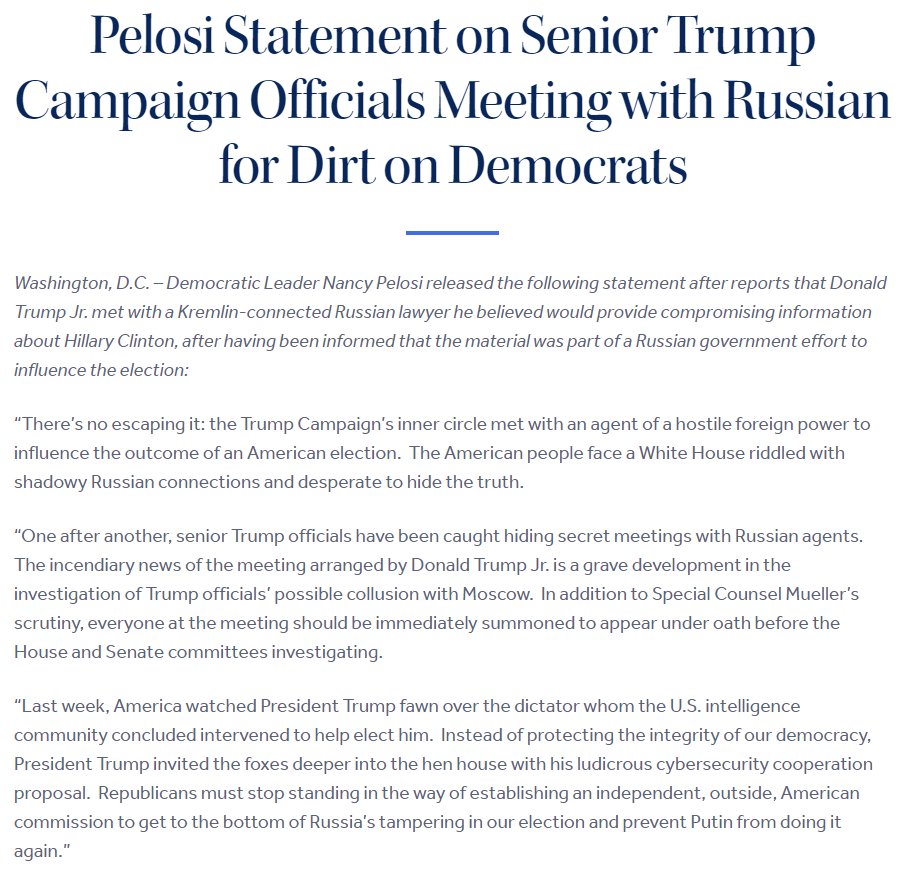 Haven't we seen enough to realize that we have been attacked by the Russians? This is not a partisan issue. Our electoral process was severely compromised, and it was accomplished by Russia with the help of the #BLOTUS and his inner circle. It truly appears to be far more than just collusion.
When a foreign power attacks the United States, that has always been known as an act of war. When a citizen or citizens of the United States provide aid to an enemy of the United States, that has always been known as treason.
The United States has strict laws against treason. Isn't it time that ALL MEMBERS of the United States House and Senate do there job and bring appropriate charges against all those involved?
And, if our elected officials refuse to act, for whatever reason, partisan or other, every one of them needs to be held accountable at the polls, if not face charges of aiding and abetting treasonous activities themselves.
Am I the only one that feels this strongly? I would love to hear your thoughts on the subject.