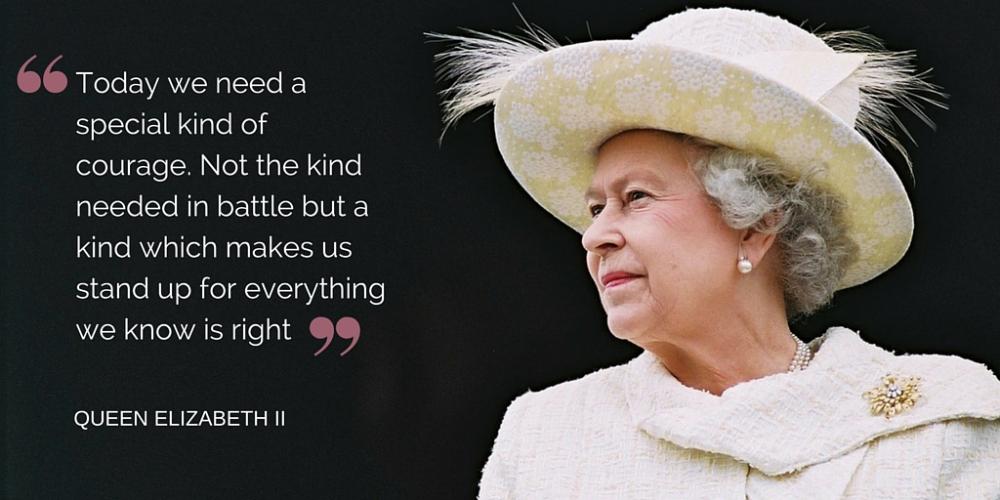 What would our world look like if more of us had the special kind of courage lifted up by Queen Elizabeth? My fear is that far too many of us refuse to stand up for our convictions. We refuse to speak out for what we know is right, for what we know is the decent alternative.
We make the choice to be quiet, to remain silent in the face of immorality and evil. We allow those with power and riches to make choices and take actions that cause harm to millions of our human family and to rape our planet for greed and profit.
That could change if we had the special kind of courage spoken of by the queen. If we all stood up and made our voices heard we could have a world with justice for all and not just for the rich and powerful. But, that takes a special kind of courage.