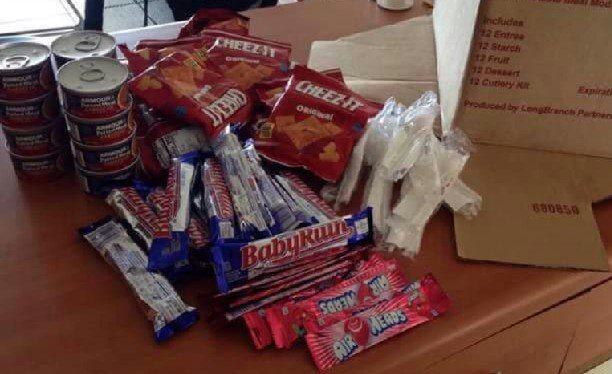 This is an actual photo of a FEMA Meal Kit provided to Puerto Rican victims in the aftermath of their devastating hurricane, and is yet another travesty. When will our government begin to truly provide the necessary aid our citizens deserve?
I do not know about you, but canned chicken and Cheetos do not constitute and entree for me. And  candy bars don't make the most nutritious dessert. It reminds me of when the government insisted that ketchup was a vegetable for school lunch menus.
What this actually amounts to is a shameful disregard for common morality. We should hold our officials to at least a minimum standard of decency. And this doesn't meet it.