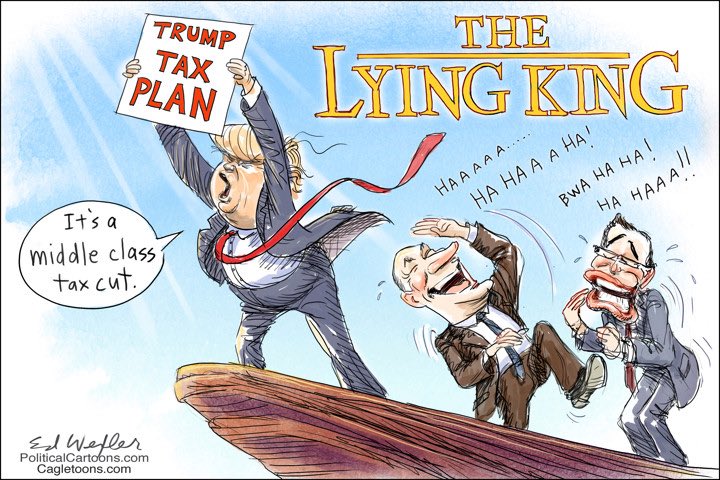 The Republican Tax Bill is another gigantic lie. Our president is desperate for a political win, and the Republicans in Congress refuse to demonstrate they have the morals to do anything but pay off their mega donors.
Liar-in-Chief, #BLOTUS, the Lying King, whatever he is called, the truth is that the man in the Offal Office is a pathological liar unfit to to do anything but run with the hyenas. He is actually afraid of the truth, and flees from it like vampires flee from sunlight.
If he wasn't so dangerous it would be funny. But, the reality is this man is a true threat to democracy. It's time for all citizens to realize what he is doing to destroy the values we have long lifted up to the world.