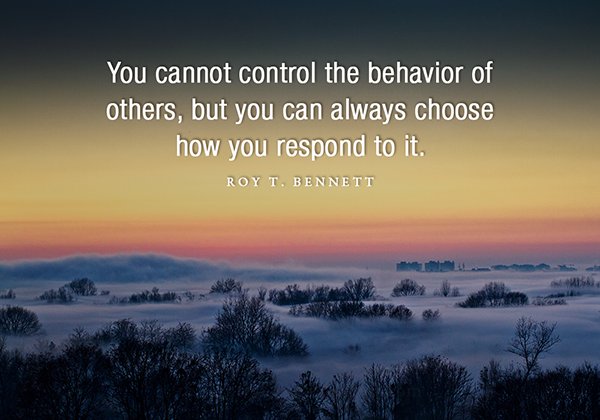 This is a critical understanding for the world in which we find ourselves. Our society is sinking ever lower into a culture of anger, bitterness, hate-speech, disrespect, fear-mongering and deceit.
We may not be able to control the actions of those around us, But, we can always choose how we respond. We always have a choice.
Basic morality, basic decency, and mutual respect should be the norms that provide the framework for our society. I, for one, choose to live by those norms.
I am saddened to see those that speak and act in an intentionally divisive manner, purposely working to weaken and even break our bonds of community. But, I have a choice.  And I choose to live and act in the knowledge that all of us are one global family.
I choose to live in love. What about you?