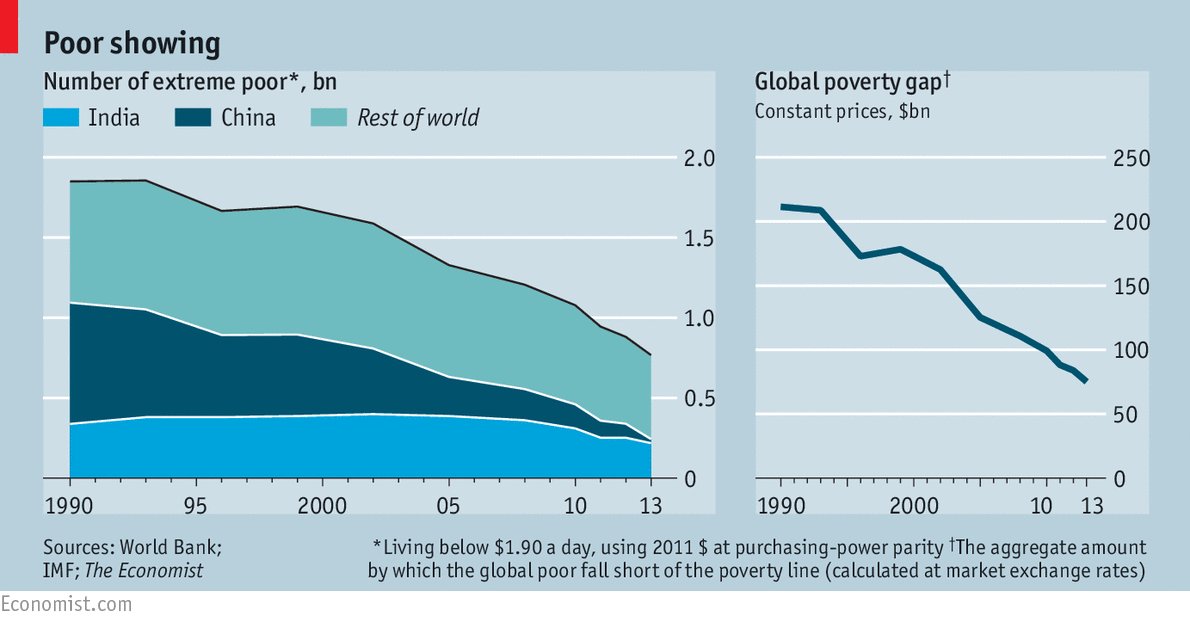 The numbers of extremely poor continue to drop around the globe. Working together, we are changing the world.
The chart pictured above illustrates the good news. The Millennium Development Goals (from 2000 -2015), and now the Sustainable Development Goals (2016-2030), are working, and working well.
We are on track to end hunger by 2030. Let's continue striving to make it happen. Working together we can achieve a world without hunger, and we can do it in our lifetime.