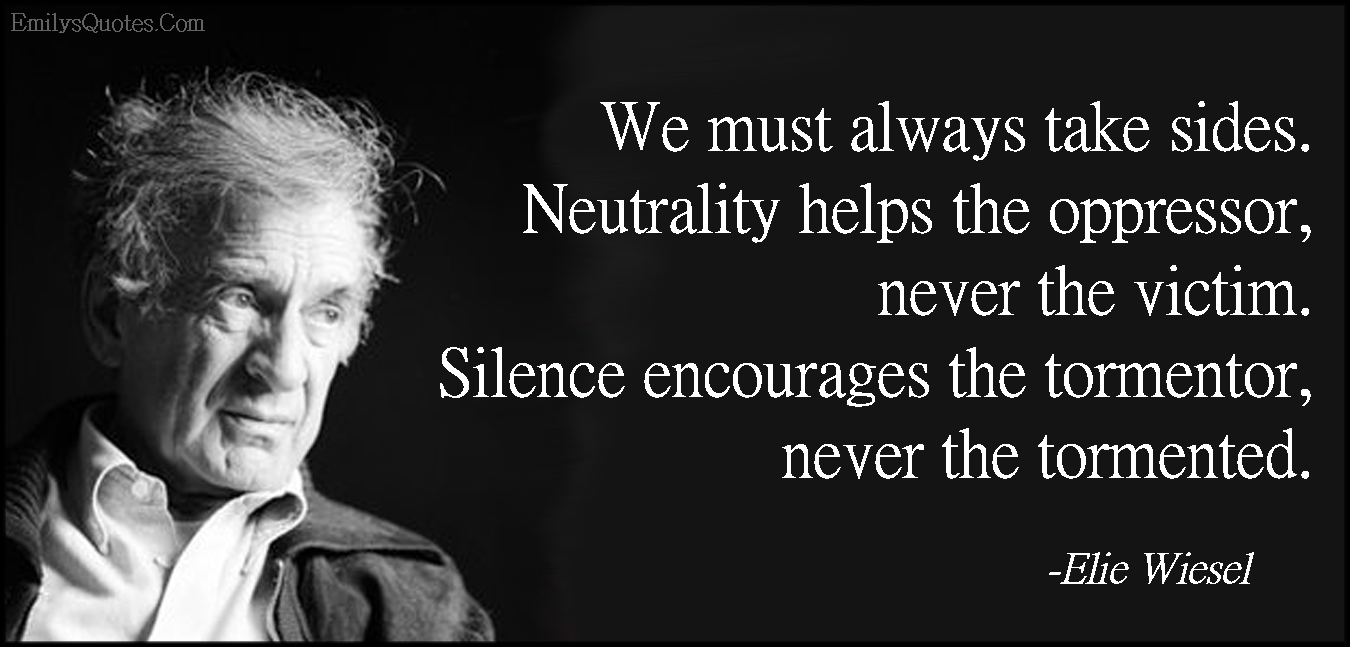 I am alarmed  that the number of documented hate crimes has risen dramatically since the election of President-elect Donald Trump. This isn't just a coincidence.
Our newly elected President's ugly rhetoric, and viperous verbal attacks on our nation's marginalized have encouraged many of his followers to act out their own hatred of those they they fear and those with whom they do not agree or understand.  This cannot be allowed to continue.
Those of us who live in love have to take sides. We have to speak out against every hate crime we see, and we must, likewise, take every opportunity to prevent hate crimes from occurring. Silence on this issue is not an option.
We must take sides. We must stand with those being oppressed. And we must speak out against anyone (including the President, or any other leader), who engages in or promotes hate crimes, either verbal or physical. There is no neutral ground on this issue.
Silence in the face of hate crimes is acquiescence. And I, for one, will not stand in silence in the face of intolerance and hatred.
We must take sides. I am standing on the side of the victims. Whose side are you on?