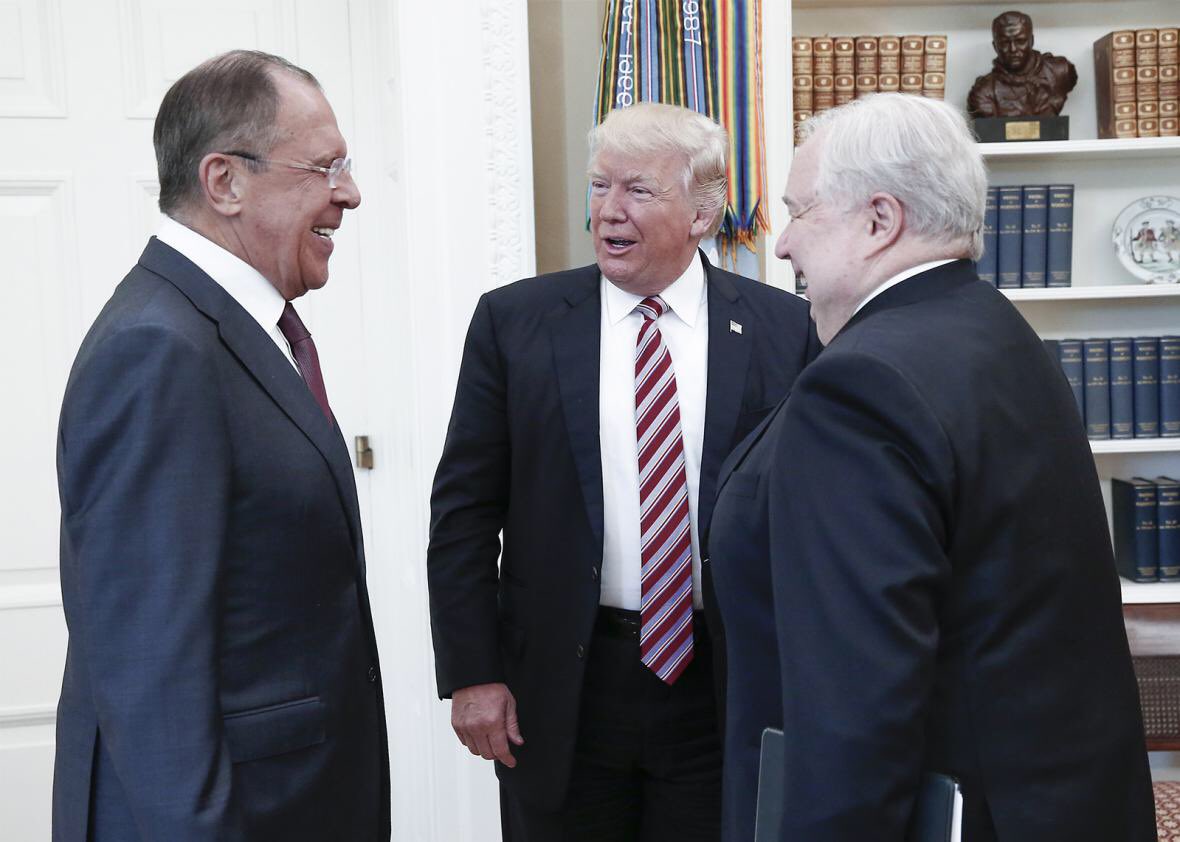 The Washington Post released a damning article that our president (who some are now calling our Leaker-in-Chief) actually gave the Russian diplomats highly classified and sensitive information during their recent visit to the White House. When finally confirmed, I will not be surprised.
One  big question that I would like addressed is, " Why did the #BLOTUS allow Russian press into his office when he wouldn't allow US press to cover the meeting?" Some wags have said that at least now the Russians no longer have to be hacking us. Trump will just tell them whatever they want to know.
Is he more concerned with informing the Russians than he is the American public? If so, why?
Not a week goes by that we do not see ever more evidence that our leader is under the influence of those whose plans and efforts are not in our best interest. There's far too much smoke; dark, heavy, billowing smoke, for there not to be a major fire in the oval office.
So the final question: Why hasn't the fire department be called?