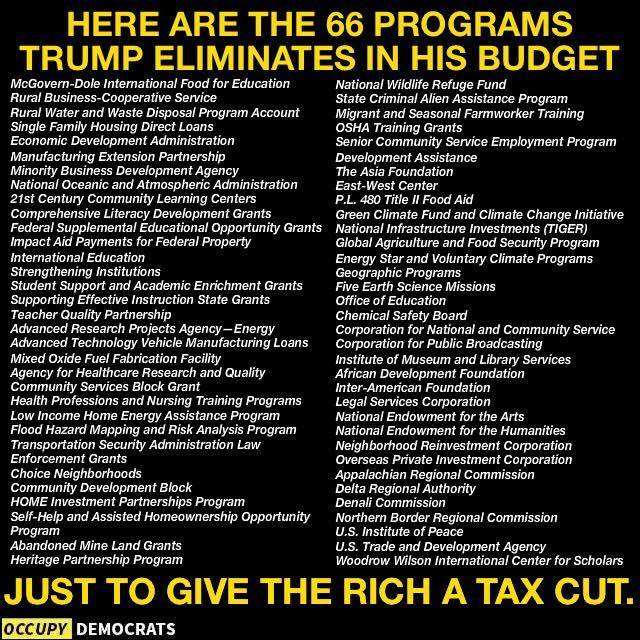 I am not familiar with all these programs. Some may need to be cut or scaled back. I just want to address two that I know well.
The first one on this list, the McGovern-Dole International Food for Education is one of the most effective and powerful programs the US has for helping end hunger in our lifetime. This is a program that deserves far more funding, not less. And it certainly should not be cut.
PL 480 Title II Food Aid is another program designed to help end global hunger, one acknowledged by most to be a powerful tool in the fight for food for all. It has helped millions break the chains of malnutrition,
Adopting this is a shameful exercise, clearly aimed at making the rich richer at the cost of the social responsibility our country has always demonstrated as a global leader. Such cuts are morally repugnant, like the one proposing them. Caring citizens should do all in our power to oppose such a budget.