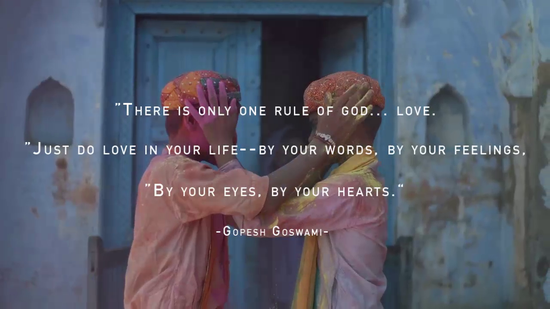 Here is the gospel in one word. This was actually my sermon this past Sunday. Jesus said that the first and greatest commandment of all is to love the Lord with all our heart and mind and strength, and the second was to love others as we love ourselves.
What a vastly different world we would have if we obeyed this one rule. If we lived by the one rule of God there would be no more poverty and no more hunger.
Lord, today is All Saints Sunday, a time to remember all those that have gone before us in the faith. It's a perfect time to realize that our faithfulness is a mere shadow of that demonstrated by those of past generations. But, it is also a perfect time to admit that we are spiritually hungry for more and that we have a real desire to follow your Son more closely.
Help us to see that each of us can grow in our faithfulness. Help us to demonstrate the abiding trust in your Word that so motivated the saints we honor this beautiful day. Feed us through your Word that we might feed others. Empower us to reach out in your eternal and all encompassing love to those around us most in need.
Open our eyes, and more importantly, open our hearts that we might live out your compassion for the poor and hungry in our midst. And help our faithfulness to your call motivate us to respond so fully that our lives would be an inspiration to those that follow in our footsteps. Amen