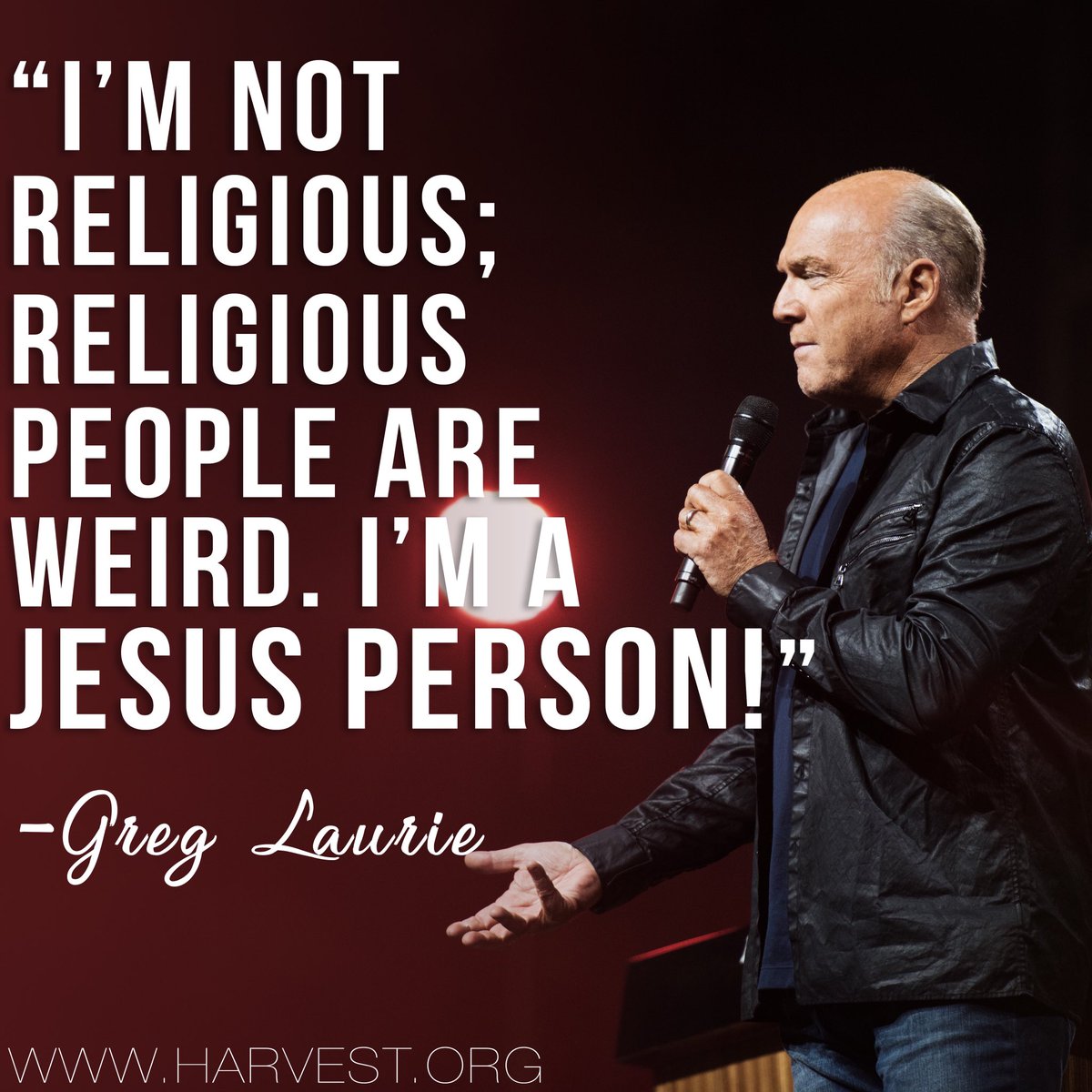 Mr. Laurie has a great point. There's a huge difference between being a religious person and being a person who follows the lifestyle and teachings of Jesus.
Religious folks, Jerry Falwell, Jr. for example, all too often, have a world view that they claim is Christian. Nothing, however, could be further away from the truth.
A Jesus person doesn't preach hatred, bigotry or greed. A Jesus person doesn't support racism or white surpremacy and doesn't endorse or condone the use of violence. Yet, a religious person is free do do all of this.
A Jesus person can be recognized by their openness and acceptance of others and their caring and compassion for anyone in need. Jesus people are the ones who attempt to demonstrate a lifestyle of love rather than fear, reaching out to build bridges of hope and understanding rather than walls of separation.
One last hint to help recognize a Jesus person, look for a joyful smile.  Religious people have an extremely difficult time faking that. They are usually far too angry.